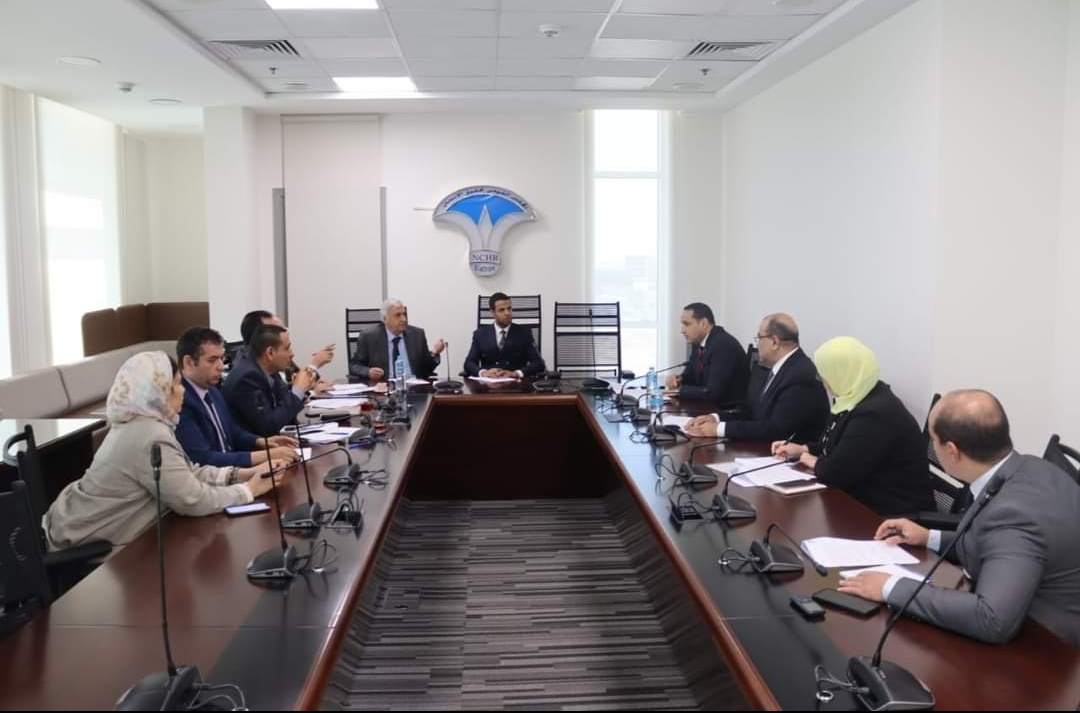 The National Council for Human Rights (NCHR) and Solidarity discuss cooperation in training and capacity building
The Training Unit of the National Council for Human Rights held today, Wednesday, September 21, 2022 at the headquarters of the NCHR, the second meeting with the Ministry of Social Solidarity, in the presence of Dr. Ismail Abdel Rahman Member of NCHR and supervisor of Training Department, and Ambassador Fahmy Fayed Secretary-General of NCHR, and representatives of of Ministry of Solidarity Mr. Mohamed Osman the head of the Financial and Administrative Affairs Sector, Human Development, Dr. Ayman Al-Sayed counsellor to Her Excellency the Minister of Solidarity for Human Development and Capacity Building, and Ms. Jihan Ibrahim - Director General of the General Administration for Talent Management and Development, and researchers of the Training Department of the NCHR with some researchers in different departments.
This meeting comes in light of the NCHR prominent role in upholding the values ​​and promoting the Culture of Human Rights for government agencies and in line with the National Human Rights Strategy related to building and strengthening capacities in the field of training. The meeting discussed strengthening aspects of partnership and cooperation and agreeing on partnership frameworks in the field of capacity building and training for the Ministry's General Office employees on Human Rights concepts.