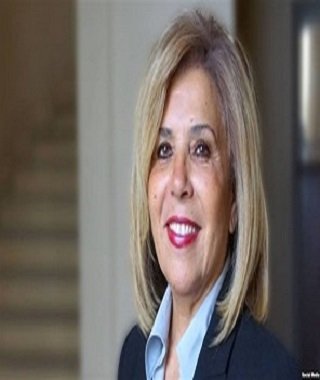 NCHR President discusses strengthening cooperation with Algerian, Kuwaiti counterparts
Ambassador Dr. Moushira Khattab, President of the National Council for Human Rights (NCHR), highlighted that NCHR is seeking to boost cooperation with its counterparts in Arab States, as part of NCHR's partnerships with fraternal countries.
The NCHR President met with a number of counterparts in Algeria, UAE and Kuwait; Abdelmajid Zaalany, President of National Council for Human Rights (CNDH) in Algeria, Maqsoud Kruze, Chairman of the Board of Trustees of the National Human Rights Authority in the UAE, and Ambassador Jassem Al-Mubaraki ,Head of Kuwait's Diwan of Human Rights.
The meeting took place on the sidelines of the international conference organised by NCHR, in collaboration with the Arab Network for Human Rights National Institutions (ANNHRI), the National Human Rights Commission in Qatar, the Arab League, the Office of the UN High Commissioner for Human Rights (OHCHR), and the United Nations Development Programme (UNDP), on international solidarity and the Sustainable Development Plan 2030 (Goal 16).
The meeting addressed ways of boosting bilateral cooperation under this framework, supporting development plans in the Arab region, and fostering collaboration in supporting strategic approaches, national agendas and partnership between governments and civil society.