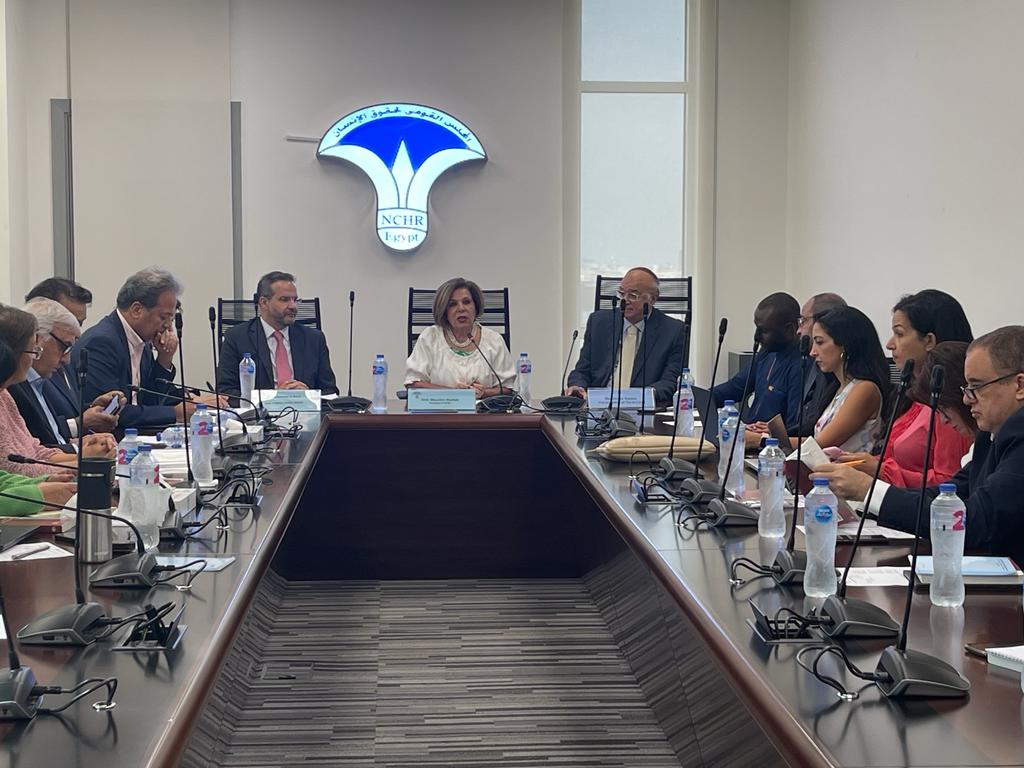 The National Committee for Human Rights (NCHR) and the High Commissioner hold a capacity-building workshop
The National Council for Human Rights (NCHR), in cooperation with the Office of the High Commissioner for Human Rights (OHCHR), concluded an introductory workshop for the members and researchers of NCHR over two days in order to share experiences.
The workshop included a number of axes, including the working methods of National Human Rights Institutions in accordance with the 1993 Paris Principles, ways of cooperation of OHCHR with national, regional and international actors, and the role of NCHR in promoting Human Rights through education and awareness, and introducing the international Human Rights system and United Nations mechanisms in this field, as well as the role of national institutions in implementing sustainable development mechanisms and cooperating with the Statistics Office in this regard.
At the beginning of her meeting with the delegation of OHCHR headed by Muhammad Al-Nsour, Head of the Middle East Department at OHCHR, Ambassador Mushira Khattab said that the action plan of NCHR to implement the National Strategy for Human Rights begins with raising capacities in a way that contributes to the performance of their roles efficiently, professionally and effectively.