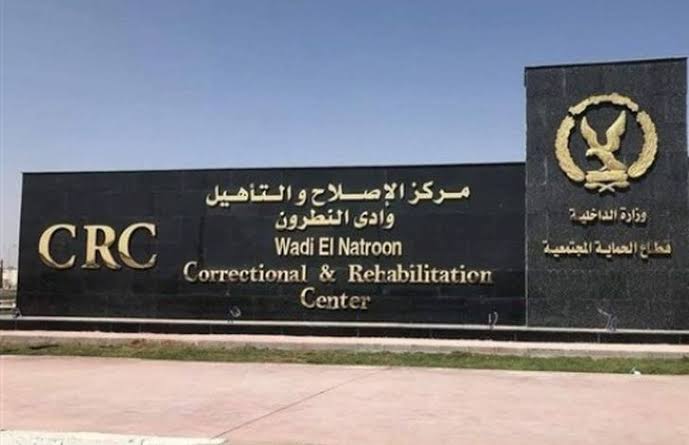 NCHR visits Wadi al-Natroun rehabilitation facility
A delegation from the National Council for Human Rights (NCHR) led by NCHR President Ambassador Dr. Moushira Khattab, visited the Wadi al-Natroun rehabilitation facility to follow up on the inmates living conditions and the implementation of the National Human Rights Strategy.
During the visit, Maj. Gen. Tarek Marzouk, Deputy Minister of Interior for Community Protection Division, briefed the NCHR delegation about the division's commitment to universal standards of protection of places of detention and providing an adequate level of healthcare and nutrition, as well as the right to education, culture, exercise for inmates.
The NCHR delegation visited the facility's prison and followed up on the provision of adequate healthcare services to inmates. The delegation also viewed the medical reports of a number of inmates including the prisoner Alaa Abdel Fattah which showed that his medical condition is stable, his vital signs are at normal levels and that the medical team regularly checks him. Moreover, the facility's officials noted that Abdel Fattah receives his daily meals and that there are no reports noting that the prisoner is on hunger strike, or any other prisoners being on hunger strike.
Furthermore, the NCHR delegation has visited the facility's illiteracy classes, mosque and church as well as the kitchen.
The delegation also visited the industrial complex which consists wooden and metal foundation factory, a feed factory, livestock and poultry, and organic greenhouses to rehabilitate the inmates to master various crafts.
The delegation follow up on the conditions in the female inmates wards, the nurseries and the crafts done by the inmates.
Moreover, the NCHR delegation spoke to a number of inmates and their demands.
The NCHR's visits takes place as part of a series of regular visits to rehabilitation facilities.