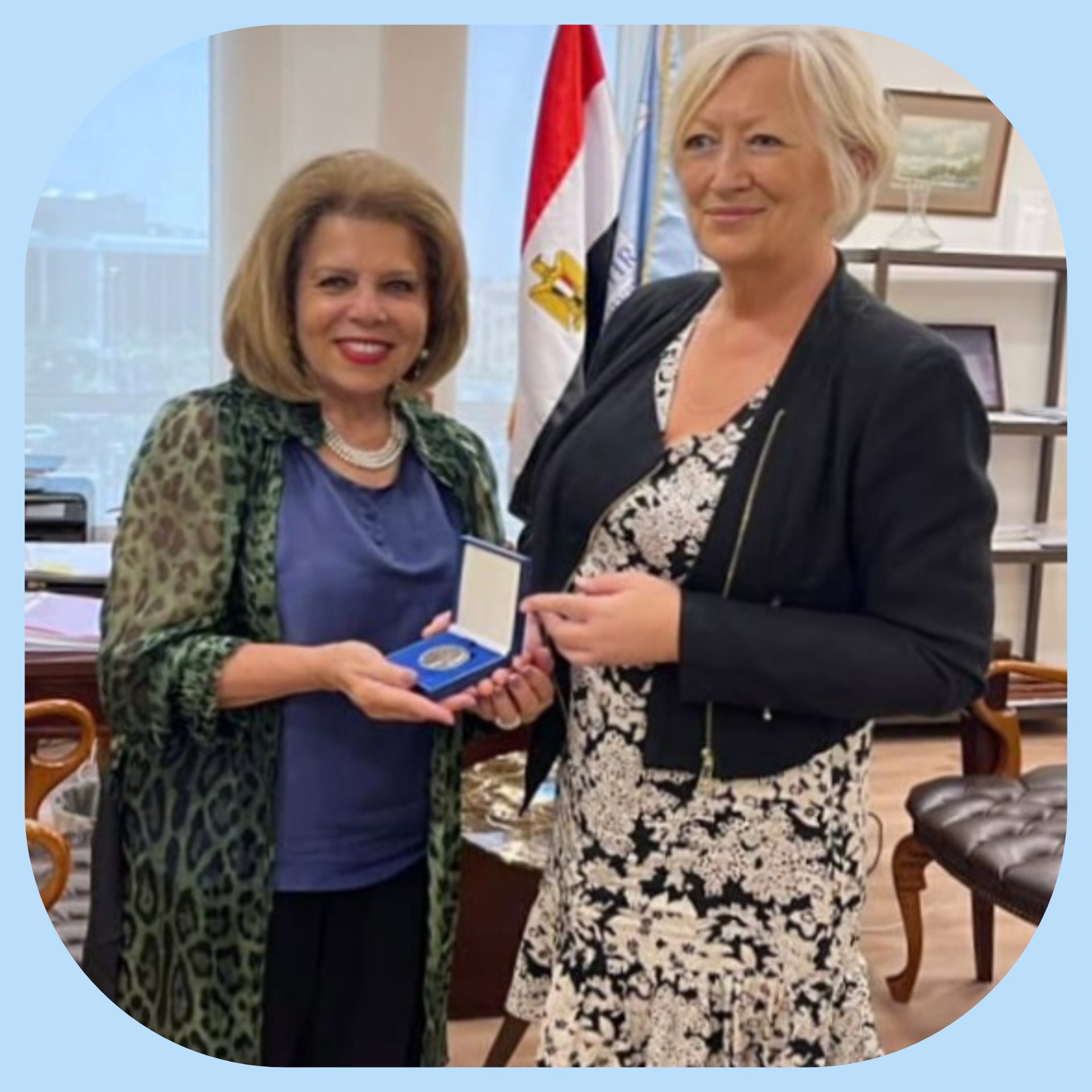 Ambassador Dr. Moushira Khattab receives Deputy General Director for Normandie Region
Ambassador Dr. Moushira Khattab, President of the National Council for Human Rights (NCHR), received Christine Dorival, Deputy General Director for Normandie Region, in charge of Training, Culture, Youth and Sports, and the accompanying delegation at the NCHR headquarters.
During the meeting, the two sides discussed strengthening mutual cooperation in holding capacity building and exchange of expertise programmes. Dorival highlighted the deep-rooted cooperation ties between France and Egypt in this field.
Ambassador Dr. Moushira Khattab stated that the NCHR has launched its national action plan aimed at supporting the state's efforts in the implementation of the National Human Rights Strategy (NHRS) launched by the Egyptian President.
She added that the NCHR will soon sign a cooperation programme with the European Union (EU) aimed at developing legislations and promote a culture of human rights, as well as supporting the institutions in charge of implementing the NHRS including the National Council for Childhood and Motherhood (NCCM) and civil society organisations.
For her part, Christine Dorival invited the NCHR President to attend the "Normandie for Peace" event in France to take place in September 2022.
The French official lauded the launch of the NHRS by the Egyptian president, noting that the political and cultural cooperation ties between the two friendly countries have advanced to distinguished levels.