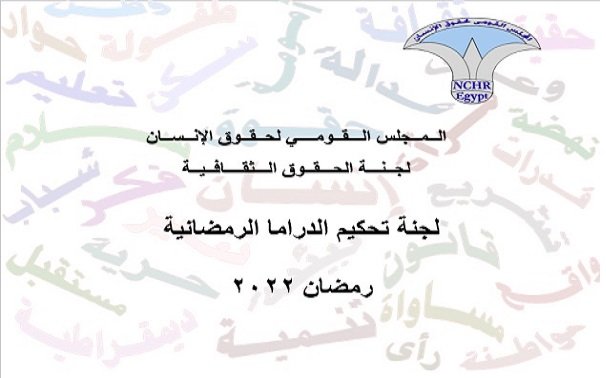 NCHR recomposes the Ramadan Drama Jury Committee- Ramadan 2022
Ambassador Dr. Moushira Khattab, President of the National Council for Human Rights (NCHR), has issued a resolution to recompose the Ramadan Drama Jury Committee, which follows the cultural rights committee in the council chaired by Dr. Nevine Mossaad.
The Drama committee is to be chaired by the critic Tarek El-Shenawi, and the committee members include; actress Lobna Abdel Aziz, Director Hany Lasheen, Journalist Karima Kamal, critics Magda Maurice, Sayed Mahmoud, Ola El- Shafei and Andrew Mohsen.
The drama shows awards will be distributed in a ceremony held by NCHR after the month of Ramadan.