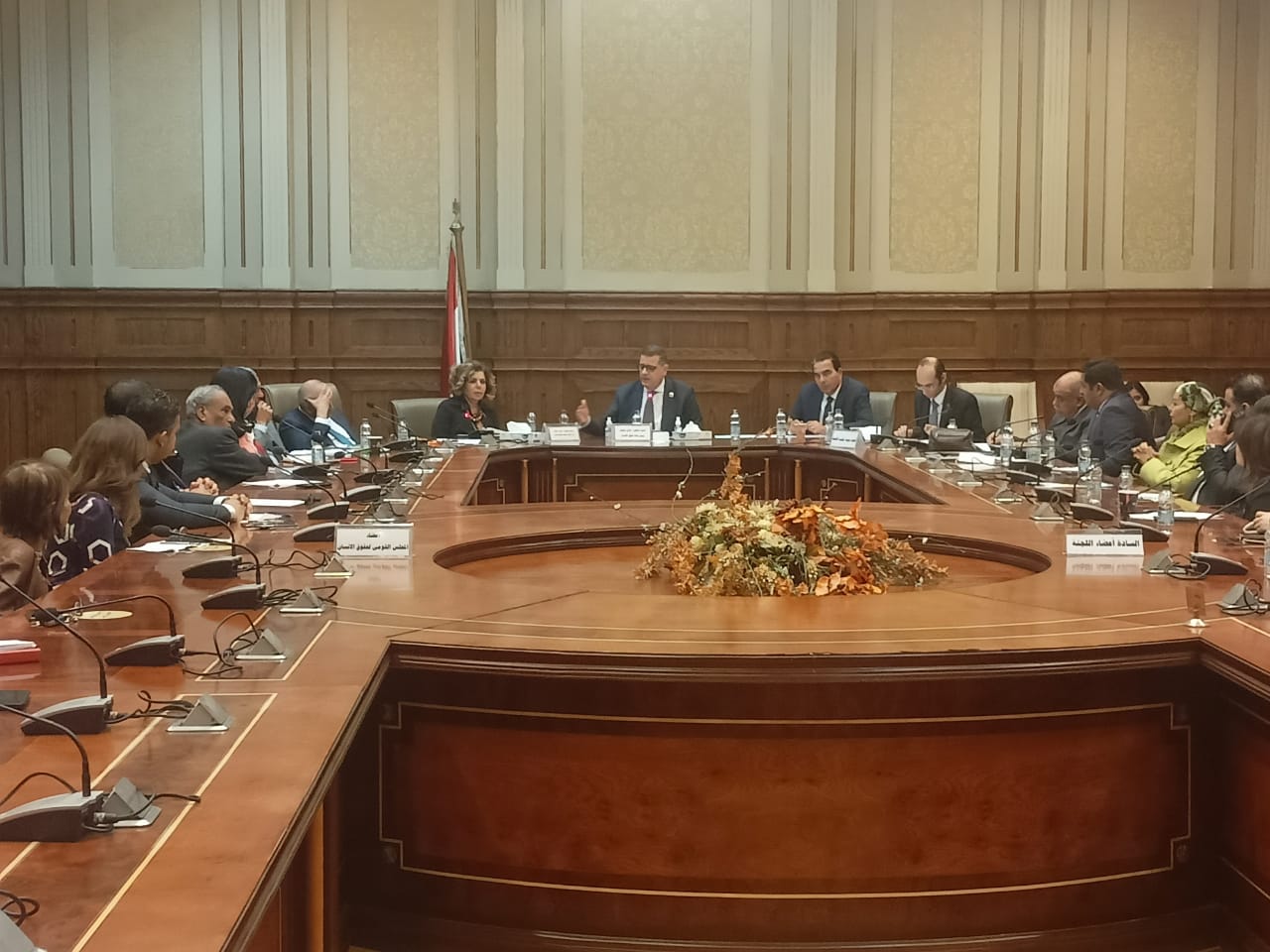 Moushira Khattab: The national human rights strategy raised the bar in Egypt
Ambassador Dr. Moushira Khattab, President of the National Council for Human Rights (NCHR), said that the upcoming period shall witness the implementation of the country's national human rights strategy, noting that the council is currently drafting an action plan to implement the strategy.
During her meeting with the human rights committee in the Egyptian Parliament on Sunday March 6th 2022, which was chaired by MP Tarek Radwan, to discuss the NCHR 15th annual report 2019-2020, the NCHR President highlighted that the council is holding numerous meetings with development partners, including the UN High Commissioner for Human Rights (OHCHR), the Arab Network for National Human Rights Institutions (AMMHRI) and the Network of African National Human Rights Institutions (NANHRI).
The NCHR President extended her thanks to MP Tarek Radwan, head of the Parliament's human rights committee, for the invitation, expressing her happiness about the positive reactions to the new NCHR reconstitution.
She highlighted her pride to be part of the NCHR reconstitution, and for being the first Egyptian woman to preside over the national institution, noting that women account for nearly 44.5% of NCHR's members.
For his part, Tarek Radwan welcomed Ambassador Moushira Khattab and lauded the ongoing cooperation between the Parliament's human rights committee and the NCHR.
He added that the launch of the national human rights strategy underscores the executive authority's commitment to enhance human rights status.