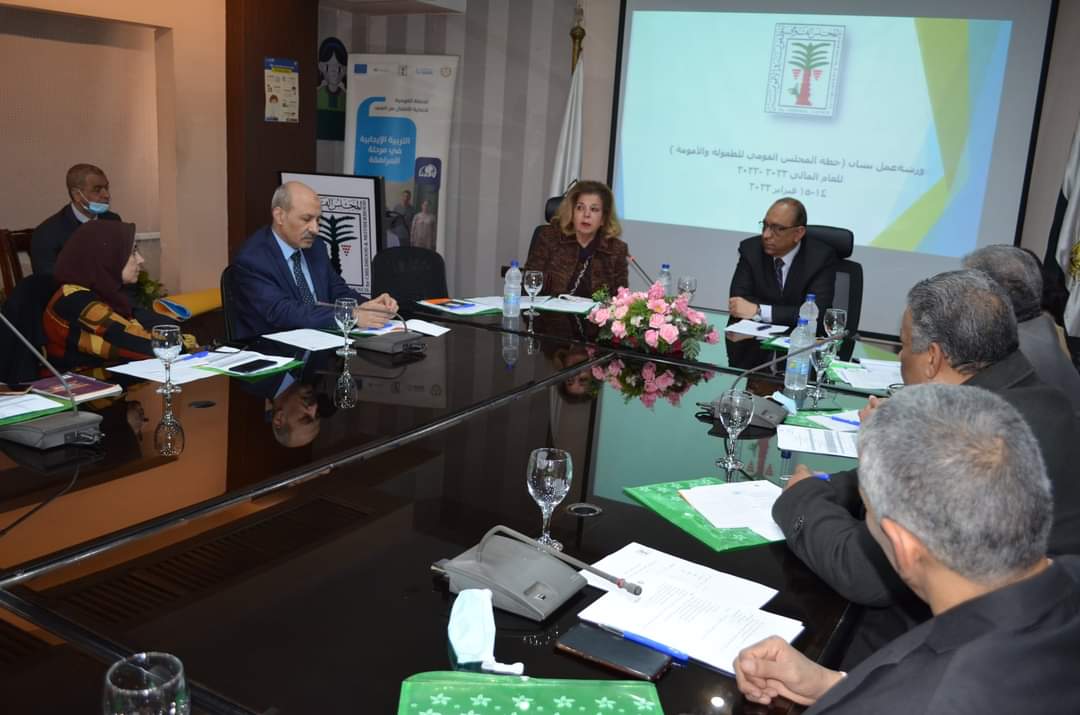 NCHR President approves the signing of a cooperation protocol with NCCM
Ambassador Moushira Khattab, President of the National Council for Human Rights (NCHR), and Dr. Tarek Tawfik, Deputy Minister of Health and Population for Population Affairs and the Supervisor of the National Council for Childhood and Motherhood (NCCM), approved the signing of a cooperation protocol between NCHR and NCCM, aimed at strengthening cooperation in the implementation of the national human rights strategy, most notably in areas related to promoting the culture of human rights and the protection of the rights of children and providing them with an adequate healthy environment.
That came during the workshop held by NCCM to discuss the Childhood and Motherhood Plan 2022-2023.
During the event, the NCHR President emphasized that NCCM has numerous significant achievements in children affairs areas, most notably combatting the marriage of minors, addressing female genital mutilation, and the girls' friendly schools initiative nationwide. Under this framework, she stressed the key of the role of NCCM, and the importance of raising the public's awareness about this role.
Ambassador Khattab pointed out that planning population growth represents one of the key pillars of protecting children's rights, which will ensure strengthening the rights of children, protecting them from dropping out of schools, and prevention children's commercial and sexual exploitation. She added that population explosion represents a flagrant violation of human rights, and therefore it must be addressed.
Furthermore, the NCHR President highlighted the importance of the NCCM role in protecting children from exploitation, and supporting the State's achievements in the process of sustainable development.
Ambassador Khattab stressed the importance of strengthening NCCM's mandate to enable it to draft an action plan for all concerned ministries.