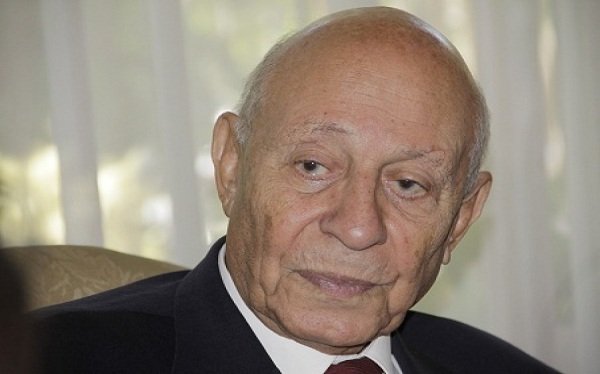 National Council for Human Rights Meets with Members of Rotary Club of El Obour
Tonight, Mohamed Fayek, President of the National Council for Human Rights (NCHR) shall meet with members of the Rotary Club of El Obour. The meeting will discuss "Egypt and Africa: The past, the present and the future".
Mr. Mohamed Fayek, president of the NCHR held numerous notable ministerial and political posts during the tenure of former President Gamal Abdel Nasser, including Counselor for African Affairs and Counselor for African-Asian Affairs. Throughout his career, he took part in resistance to colonization and discrimination and contributed to the assurance of the right to self-determination. He established friendships with leaders of national liberation movements and the Non-Aligned Movement. These leaders included Nelson Mandela, Kwame Nkrumah, Indira Gandhi, Sirimavo Bandaranaike, Fidel Castro and Ernesto Che Guevara. His conversations with these leaders have shaped his vision towards the national liberation movements worldwide. Furthermore, he committed his life towards defending freedoms in his country and the Arab world and contributed to the promotion of national liberation movements becoming an established figure himself for these movements in Africa.